All Types of Questions
All type of MCQs as per latest pattern
You need to practice the questions as per the pattern of questions asked in the real test. Practicing with only Single Correct Multiple Correct Questions (MCQs) does not get you success in JEE / NEET.
Get Multiple Correct, Integer Type, Matrix Type, Assertion Reasoning and Paragraph Type MCQs for complete practice.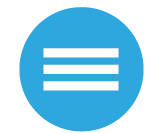 Perfect Orientation
Practicing with the right type of questions from the beginning sets the tone for your success and defines your Rank.